Sudha Chadalavada, CPA, CFE, CGMA
Sudha is a California Certified Public Accountant, Certified Fraud Examiner, and an Immigration Consultant, has over 20 years of business experience. Sudha during her tenure worked at various public accounting firms including Ernst & Young and has performed audits of multi-billion dollar public companies, small start-ups, private companies, exempt organizations and governmental entities. Sudha is an expert on application of OMB A-133 single audits and Yellow Book Compliance. Sudha's specialty also includes compliance work related to Securities Exchanges Commission for Sarbanes Oxley Act, 1933 act and 1934 act. Sudha specializes in FASB guidance on technical accounting matters to Pre-IPO and publicly traded companies. Sudha is a member of AICPA, CAL-CPA, ACFE and FEI and has served several of these organizations in the capacity of board member. Sudha is currently the chairman of the professional development committee of Financial Executives International - Silicon Valley Chapter.
---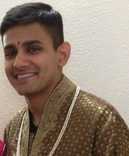 Varun Chadalavada, Certified Public Accountant
Varun is a California Certified Public Accountant. Varun during her tenure worked at various public accounting firms including KPMG and has performed audits of multi-billion dollar public companies, small start-ups, private companies. Varun's broad range of skill-set includes, payroll, sales tax, accounting & book-keeping, and income tax preparation. Varun also specializes in resolving issues with EDD, IRS, and State board of equalization. Varun has a bachelors' degree in Finance from San Jose State University. In addition to catering to the technical aspects of the business, Varun also manages the firm's business administration. Varun's has special interests including photography, traveling, hiking, and reading.
---

Ranga Chadalavada, IRS Enrolled Agent
Ranga is an Enrolled Agent with IRS holds a Masters' in Taxation from Golden Gate University. Ranga has over 25 years of broad range of business experience. Ranga manages the firm's tax practice, client issues related to tax liens from IRS, Franchise Tax Board and EDD. Additionally,
Ranga manages the firm's IT services practice and provides IT security and consulting services. He has a masters in computer sciences from Villanova University (Pensilvania) and a bachelors in electronics engineering from JNTU (India) . Ranga is a certified information systems security professional(CISSP with ISSA), certified information systems auditor (CISA with ISACA).
---

Ken Washburn, Enrolled Agent
Ken Washburn has been with the firm for over 45 years starting with the Washburn Company and now part of The Cosmic Group LLC. Ken as a real estate broker starting in 1975 had expanded the property management businenss at the firm exponentially. In 1979 Ken became a personal property loan broker and had broadened the firm's offerings. By 1982 the firm became the largest business opportunity division. Currently the firm manages over 100 units. Ken also has been enrolled agent with IRS since 1975. Ken for the past forty years had built the firms's income tax, IRS representation, book-keeping and property tax management practices and established the Washburn company as one of the most successful practice in Central Valley. Ken continues to assist with tax season and functions as business advisor at The Cosmic Group.
---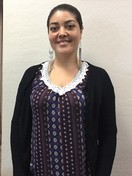 Olga Beas, BA
Olga is the Tax and Compliance Manager at The Cosmic Group. Olga is a Public Accountant from Mexico and has a bachelor's in accounting from UAL (University of Latin America). Olga has broad range of experience in book-keeping, payroll and related taxes and also sales tax matters. Olga's expertise resides in preparation of S-Corporation and Partnership tax returns as well as IRS representation for complex matters. Olga also deals with resolving issues with EDD, IRS, and Franchise Tax Board favorable for the client. Olga's has special interests including arts, dancing, singing and drawing.
---

Sukhraj Bath, BA, CTEC
Sukhraj is the Audit and Accounting Manager at the firm managing the firm's Financial and Compliance Audit practice. Sukhraj's broad range of skill-set includes, Audits, Reviews and Compilations, Bookkeeping, and Income Tax Preparation. Sukhraj focuses on serving the East Indian Clientale, especially the Punjabi community. Sukhraj has a bachelor's degree in Economics from UC Merced.

​
---

Peter Beltran, BS, CTEC
Peter is a Tax and Compliance Manager at Cosmic Group. He graduated from California State University, Bakersfield in 2016 with a B.S. in Accounting. He is a CPA candidate and specializes in taxation. Peter is responsible for handling bookkeeping and tax preparation for The Cosmic Group. He is passionate about providing clients with high quality and accurate services.
---

Jagjit Singh Rakkar
Jagjit has over 25 years of business experience and is a member of firm's management team. Jagjit leads the firm's marketing efforts with the television, radio, newspaper and social media. Jagjit functions as the primary liason with the East Indian clientale in the Central Valley, especially the Punjabi community. In addition to marketing efforts for the firm, Jagjit is also the office administrator for the location on the Pacific Avenue, Stockton. Jagjit also focuses on issues related to liens and related matters of IRS, Franchise Tax Board, and State Board of Equalization.
---

Keith Taylor, SCPM
Keith is an expert on credit restoration and has established collaborative efforts with the firm through Qian and Associates. Keith serves the clients by offering a free credit report evaluation, developing a customized credit repair plan, and help clients with less than perfect credit get approved for: (a) home loans and refinancing (b) business loans (c) car and truck loans (d) credit cards with low interest rates. Additionally he also helps clients who have been affected by identity theft by removing negative and unverifiable items from the client's credit report in accordance with all consumer laws.
---

Gary Libhart
Gary is a Life Insurance Agent and also a Retirement Planning/ Investment Advisor, and has over 30 years of experience in life insurance, money management and financial planning. He for the past 20 years had focused on the health and financial needs of the social security recipient and those preparing for retirement. Since 2010, he has also been active in helping families navigate the financial challenges of long term care for Assisted Living and Skilled Nursing for their loved ones. Gary works with elder law and estate planning attorneys to plan efficient transfer of wealth to heirs and charities. Most importantly Gary will use his experience to give you peace of mind knowing that your income is well-planned, your family is secure, and your hard-earned money will be available to provide the lifestyle you deserve.

---

Crystal McCullough
Crystal joined Washburn Realty in 2014 as a part-time realtor, after retiring from Prudential California Realty as a full-time realtor with over 10 years of service. She has known and worked directly with Ken Washburn for many years, and is now working as the Property Manager for The Cosmic Group. Crystal is a true committed professional, who goes the extra mile for her clients and is a highly competent and experienced individual. Crystal also supports the firm's income tax practice and office administration.
---